VT-XD8F
High Elasticity Flat Arch Sports Insole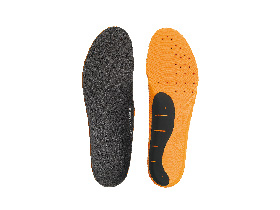 VICTOR HIGHLY RESILIENT FLAT ARCH SPORT INSOLES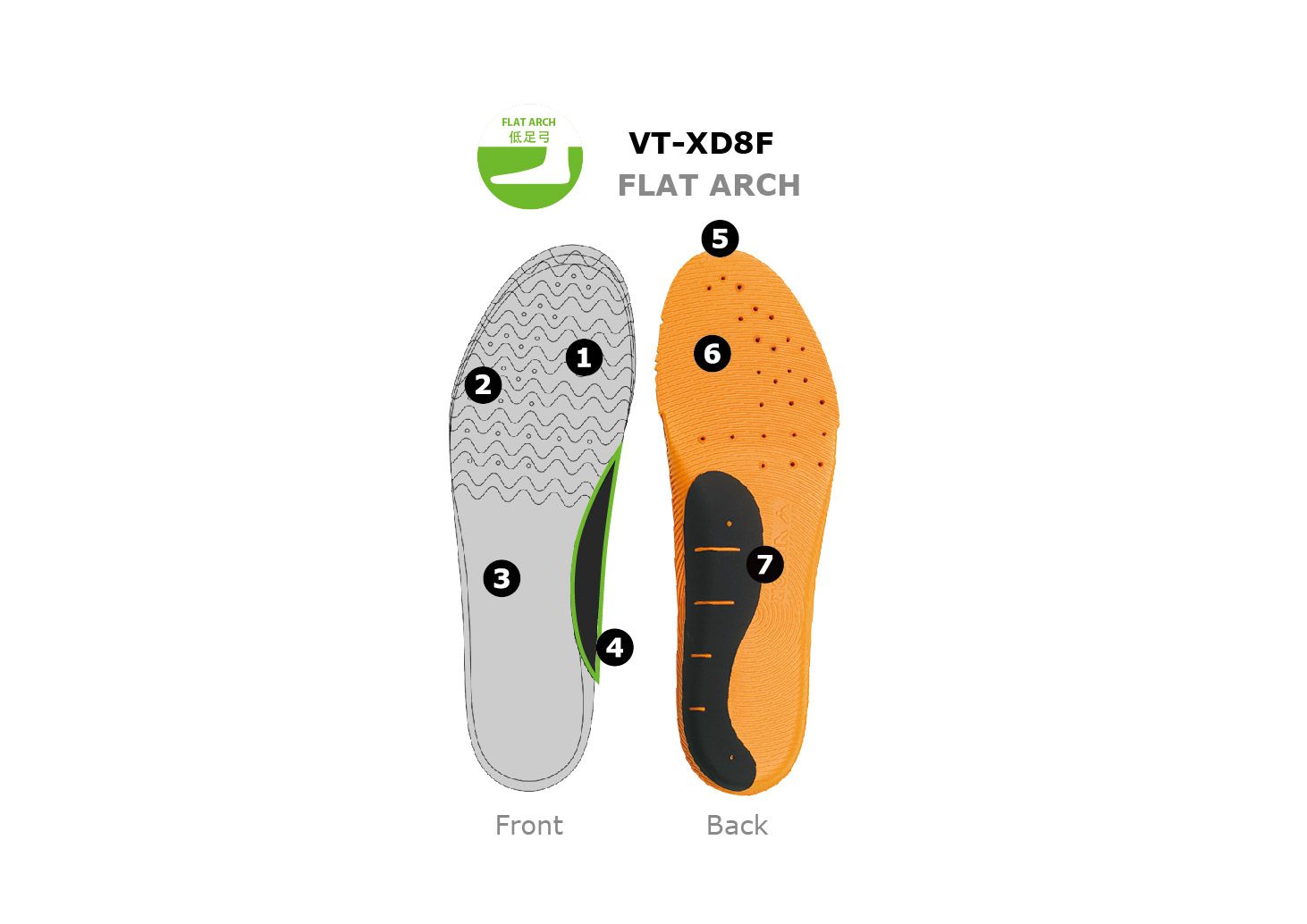 1.

Rippled Anti-Slip Structure
Forefoot position designed with rippled anti-slip structure based on the curvature of the foot with the proper spacing slip to make the best grip during extreme movements.

5.

ENERGYMAX3.0
Full length design with latest ENERGYMAX3.0 high elastic materials, reflect high comfort foot feeling.

2.

Moisture-Wicking Air Holes
Discharge moisture rapidly to keep feet dry and comfortable.

6.

Anti-Slip Arcs
Curved thin wavy stripe design anti-slip arcs on insole back, enhances both its flexibility and the anti-slip effect, make forefoot to bend easily and enhance instant start-up performance.

3.

Fine Rhomboidal Anti-Slip Pattern
Improve friction, enhancing the ability to engage insoles and socks.

7.

Highly Intensified EVA
Flat arch are likely to leading to the occurrence of valgus during exercise, the Highly Intensified EVA are utilized on the position of arch to heel, to support the medial foot and reduce foot injuries.

4.

Ergonomic Design
Scientific computing and ergonomic design allows foot arch and heel fits the insole much better. Strengthening protection and support for intense movements.
Share to